What You Need to Know About Call Extensions for Google Ads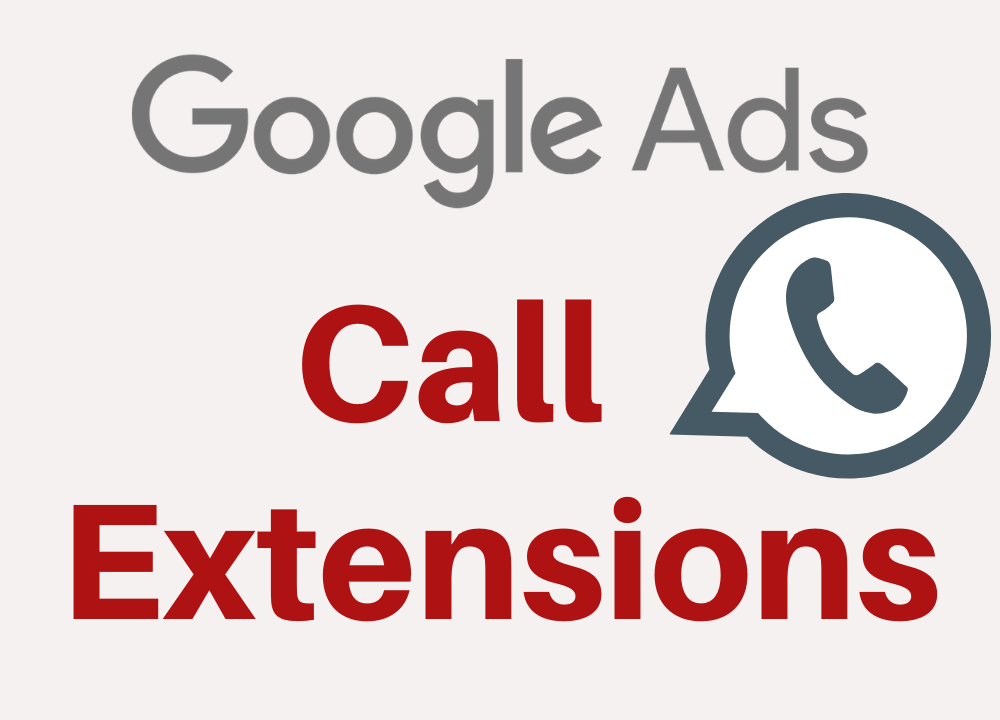 Call Extensions can allow your campaign to generate a larger number of calls from prospective clients.
This is achieved by displaying your phone number or a click-to-call button directly in your ad.
In this article we'll be reviewing the most important considerations to keep in mind when setting up call extensions, and how to get the most out of them.
Before you set up your call extension, it can be useful to first set up the conversion action.
This can be done within your Google Ads account, by navigating to Tool and Settings > Conversions.
Setting up the conversion action is very straight-forward, but there are two crucial options which are often overlooked.
Firstly, what is the minimum duration of phone call that should be counted as a conversion? This will depend on yours, or your client's individual business. What is the minimum amount of time required to convert a caller into a sale, or identify if they are a genuine lead or not?
Secondly, in instances where prospective clients make multiple calls, should you count one or all of the calls made from a prospective client as a conversion? Again, this will depend on the specifics of the business. Do clients often call back to make multiple purchases? If not, then counting one conversion may be more appropriate.
Call Extensions Will Not Always Show
It's important to realise that once you set up your call extensions, whether or not they show for any particular search will be at Google's discretion.
The extensions may show for some searches, and not for others, and this can be based on a variety of different factors.
So if your extensions are not showing all of the time, this is completely normal.
Set a Schedule for Your Extensions
By default, your call extensions will show for your campaign's entire schedule.
This is important to note, as your campaign schedule may be 24 hours a day, seven days a week. However you or your client may only be able to receive calls between 9 AM and 5 PM on weekdays.
In this example, it would be best to set a schedule for your call extensions to show only within the hours you are able to receive calls, to avoid prospective clients calling outside of these hours.
A Google Forwarding Number is Required for Tracking
In order for calls to be tracked as a conversion within your campaign, a Google Forwarding Number will need to be used.
This dynamically generated phone number will be different from your business phone number, but when prospective clients call this number they will be instantly forwarded to your actual business phone number.
This process allows Google to track when a call is made within your campaign, and the conversion data can then be used to optimise the performance going forward.
This is important to note however, as some businesses do not want a dynamically generated number to be shown instead of their business number.
If you or your client fall into this category, and you are happy to give up the benefits of conversion tracking, the Google Forwarding Number can be disabled within the account settings.
Review The Call Details Report
The Call Details Report has a wealth of information that is often overlooked by many advertisers.
This information can be used to learn a lot about customers, and also the effectiveness of a campaign's call extensions.
This report can be accessed by selecting Reports (in the top right menu) > Predefined reports > Extensions > Call details.
For each of the calls made through the extensions you can view:
Start and end time of calls
Duration of calls
Caller country and area codes
Whether the call was received or missed
Source of the call
Call type, e.g. Mobile click-to-call
Campaign the call came from
Ad group the call came from
Need Help With Your Google Ads Account?
If you feel your campaigns are not working as effectively as they could, and would like an expert to review your account, then feel free to get in contact with us and we'll have one of our specialists get in contact with you.